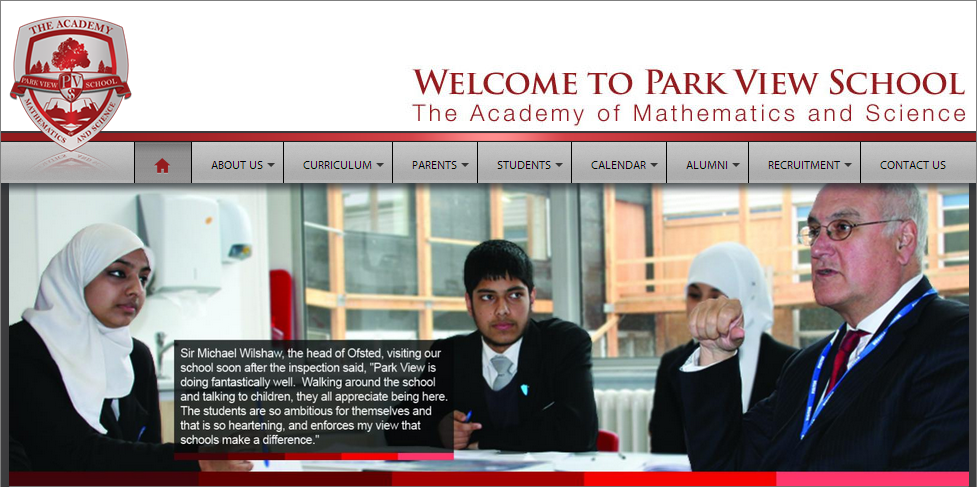 The Trust which runs a Birmingham school at the centre of allegations of a "Trojan Horse" takeover plot by hardline Muslims has issued a statement rubbishing the claims.
The Park View Educational Trust, which runs three schools in Birmingham, said the political storm surrounding the alleged plot had created a "heightened climate" for false allegations to be repeated.
In its nine-page statement, the Trust claimed the "Trojan Horse" document outlining the allegations had created a backdrop "for the settling of political scores" that have nothing to do with its schools and students.
The statement read: "A number of the allegations have been made by a small number of former staff who, for a variety of reasons, felt that Park View School was not the right professional environment for them."
Responding to claims made in media reports, including some attributed to "official" sources, the Trust denied that it had mounted an "aggressive takeover" of two primary schools. It also dismissed claims it had held anti-American assemblies at Park View School, a maths and science academy.
The Trust said: "A member of staff who left the school more than 10 years ago made this allegation for the first time in 2014. This member of staff had left the school pending an investigation into parents' allegations that he acted in a racist and derogatory way to their children.
"Our assemblies, or acts of worship, are used to focus on the spiritual and moral development of pupils and are relevant to their school and home lives. This includes looking at the common values of kindness, mercy and forgiveness and talking to students about studying hard, and being a good friend."
Among numerous other claims condemned as "entirely fictional" by the Trust was an allegation that Easter eggs had been deliberately smashed in the playground at Park View by a school-sanctioned "morality squad".
The statement was issued a day after Park View's chair of governors, Tahir Alam, insisted its academy was run within a strict legal framework and taught the national curriculum.
Inquiries have been launched by several bodies, including West Midlands Police, the Government and Ofsted, into allegations of a takeover plot at a number of schools in the city.
Mr Alam, the director of the Park View Trust, told BBC Radio 4's Today programme: "There is no extremism being tolerated or promoted in any of our schools."
Mr Alam said: "The whole thing has been blown out of all proportion. It's based on an anonymous document, unsigned, undated. I wonder how many other unsigned and undated documents would generate 12 weeks of media hysteria and political storm."