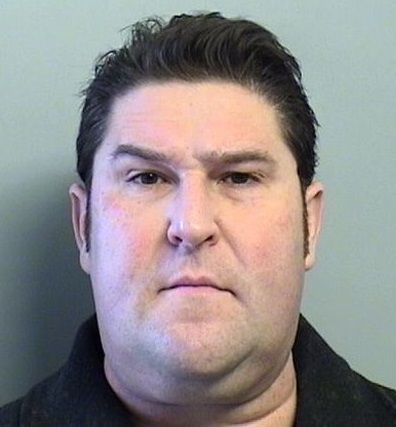 A Tulsa man is facing a hate crime charge after an incident in December in which he allegedly yelled profanities at and assaulted a woman. Stuart Manning told police he had "a drinking relapse and did not remember the incident" for which he's charged with assault and battery, malicious injury to property and malicious intimidation, or a hate crime, according to his arrest report.
Police say a bank security guard witnessed Manning strike the victim in the Bill and Ruth's parking lot near Pine and North Lewis Dec. 13. The guard took down Manning's tag number and when contacted by police identified Manning through a photo lineup.
Police contacted the Lebanese victim, who said a large white male became upset because she parked too close to his car. According to the police report, Manning said, "Hey f—ing b—- Muslim, why did you get so close to my car?"
The victim, who police say was wearing a head wrap at the time of the incident and speaks with a Middle Eastern accent, told investigators the suspect repeatedly called her a Muslim bitch while she walked away and as she entered the store she said she saw the suspect crouching by her car.
Police say the victim exited the store and observed Manning pull a knife from the driver's side front tire, then run to his car. According to the police report, the victim walked over to Manning's vehicle and asked, "Why did you do that?" to which he responded by swinging at her with his closed fist, striking her in the forehead. While he was swinging, the victim told police the suspect said, "You f—ing Muslim b—-."
Police say the victim pulled Manning's glasses off during the assault. After she handed them over to the investigators, Manning later identified them as his and said he didn't know what happened to them, according to the police report.
Manning was booked into the Tulsa County Jail on $3,000 bond.  Jail records show he's due in court Jan. 9.
Update:  See "State hate crime charge filed against man in attack on assumed Muslim", Tulsa World, 10 January 2013