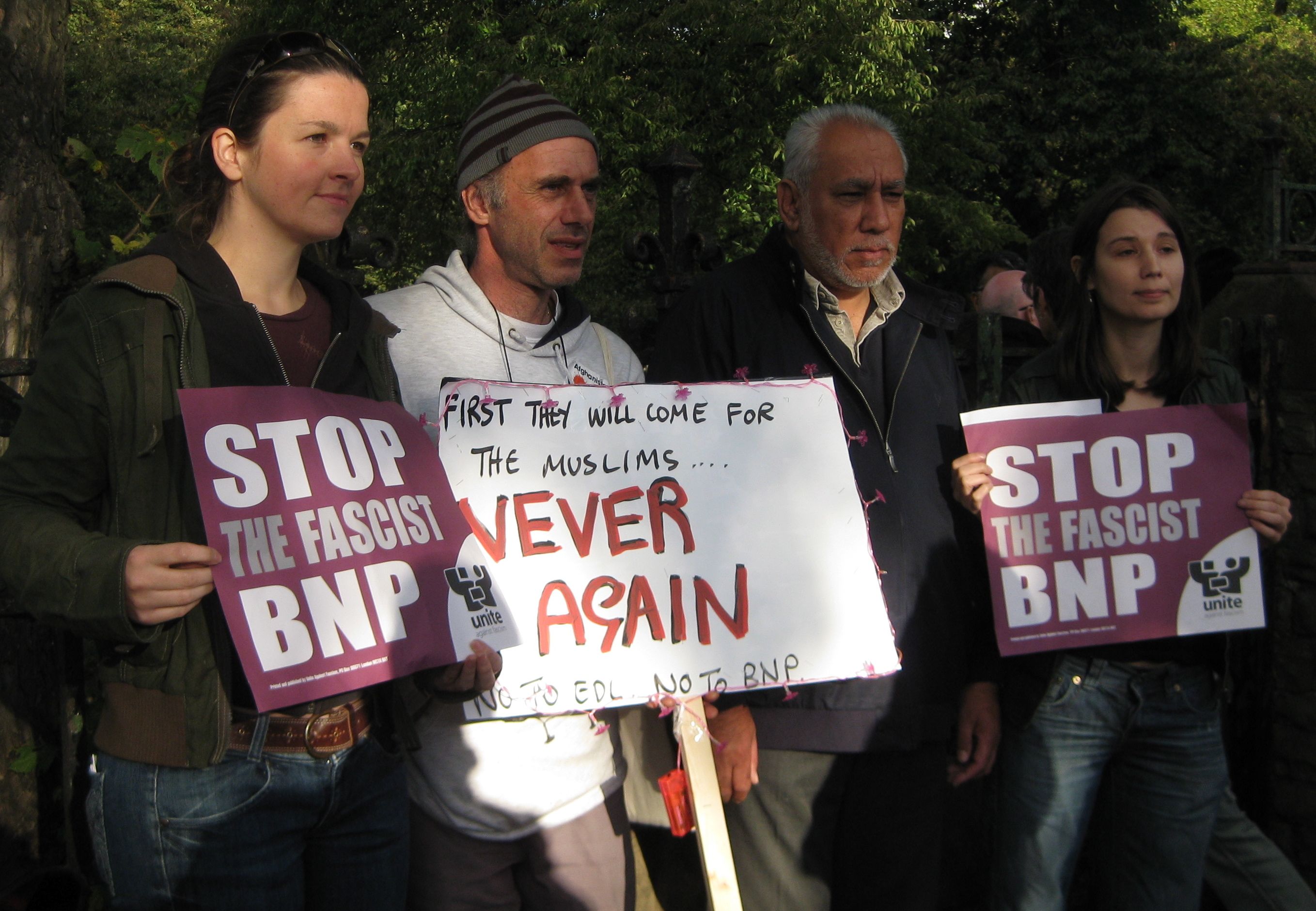 "I came to visit my father's grave today. I was shocked to find the stone has been pushed over. I cannot understand why people would do such a thing. I am very upset," explained Habib Dar. "Thank you for organising the vigil today," he said.
Twenty Muslim gravestones at Manchester's Southern Cemetery were vandalised last week in what the police have called a "race hate crime", as the gravestones desecrated were all in the Muslim part of the cemetery.
At just a few hours notice eighty people turned out to show solidarity with the Muslim community at a vigil called by local activists from Unite Against Fascism. Many local people came, including a delegation of local Jews, as well as leading trades unionists, families, pensioners and people from the Muslim community.
"Nothing like this has ever happened at this cemetery," explained Ahmed. "But we know it is not just a coincidence that on Saturday the EDL are in Manchester. They are trying to intimidate us, but we will all be out there on the protest."
A spokesperson for UAF Mile Killion said, "The election of Nick Griffin of the British Nazi Party has only encouraged the people who committed this outrage at the cemetery. This despicable attack has strengthened our resolve to build the UAF protest against the EDL in Manchester next Saturday."
Stop the EDL. Assemble 12 noon, Piccadilly Gardens, Manchester, Saturday 10th October.