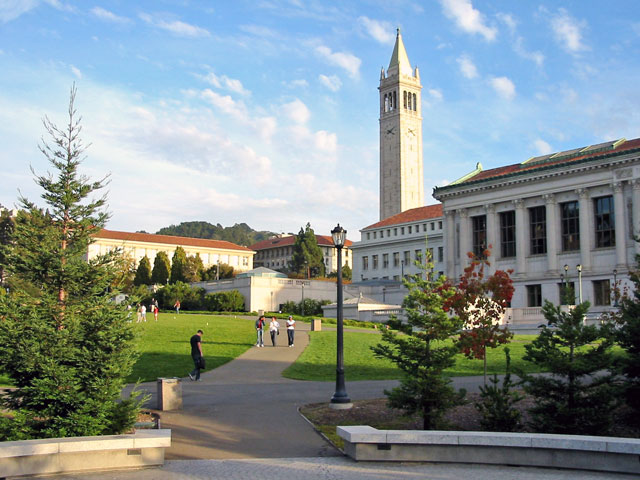 The controversy over having TV host Bill Maher speak at the University of California Berkeley has taken another turn. Well, make that two.
If you remember, the outspoken comedian was selected as the school's 2014 fall commencement speaker, until students incensed by his anti-religious comments – particularly his views on Islam – started a petition to have him removed.
On Tuesday night, the student group that's tasked with selecting commencement speakers met and voted to withdraw Maher's invitation.
That would have been the end of the matter except the very next day, the college said it won't honor the vote. "This university has not in the past and will not in the future shy away from hosting speakers who some deem provocative," the school said.
The student group is called The Californians. It's a committee of undergrads whose role is to come up with graduation speakers. In August, the Californians selected Maher. On Tuesday, it decided to unselect him.
But the college says the Tuesday night meeting was held without administration participation. "The UC Berkeley administration cannot and will not accept this decision, which appears to have been based solely on Mr. Maher's opinions and beliefs, which he conveyed through constitutionally protected speech," the school said in a statement.
It added that the school's decision shouldn't be taken as an endorsement of Maher's views. "Indeed, the administration's position on Mr. Maher's opinions and perspectives is irrelevant in this context." As so, it said, the invitation stands; Maher will speak at the December event.
The Council on American-Islamic Relations expressed disappointment at the college's ruling, saying it disrespected students "by casting aside the long-standing process for selecting commencement speakers and instead imposing its own will.
"While Mr. Maher has the right to speak whenever and wherever he likes, he does not have the right to have his hate-filled views honored and tacitly endorsed by a prestigious university," said Zahra Billoo, of the group's San Francisco chapter.
For his part, Maher's keeping mum. "Every news outlet asking me 4 comment on this Berkeley thing but then i remembered: I'VE got a show!And thats where I'll address it,Fri nite," he tweeted.
See also "Bill Maher's UC Berkeley speaking invitation rescinded by student group, but school won't allow it", CBS San Francisco, 29 October 2014