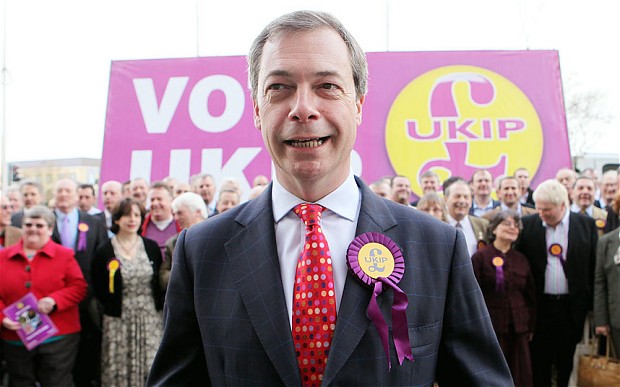 Britain should only take Christians fleeing the bloody civil war in Syria, Nigel Farage suggested today.
The UK Independence Party leader said that everyone in the West had a responsibility to offer refugees sanctuary. But after unhappiness from UKIP members Mr Farage suggested other countries should accept Muslims.
Speaking on BBC Radio 2's Jeremy Vine Show, he said: "It's bad enough for Sunni and Shia, at least there are neighbouring countries that will take them. Where on earth are the Christians going to go? Christians are now a seriously persecuted minority … they are under assault from all sides."
In a statement on its website, UKIP said: "Christians are being increasingly persecuted across the Middle East and Syria as extreme Islamist elements seek to purge the region of Christianity. If we do not help these people then who will? We must as a nation help Christians who are fleeing Syria to escape death and torture by allowing some to come to the UK."
The climbdown followed unhappiness among UKIP members over his plea for sanctuary.