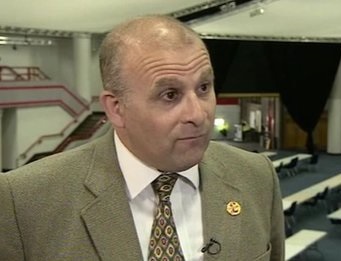 A UKIP councillor has been suspended from the party just four days after being elected for posting homophobic and racist comments online.
Dave Small won the Church Hill seat for the party on Redditch Borough Council on Friday (May 23) but minutes later it merged postings had been made on his Facebook page containing a series of derogatory and offensive terms, including one on June 3 last year in which musician Sir Elton John and sports presenter Clare Balding OBE are branded perverts.
"I refuse to call them gays, as what has gay to do with Perverts like Elton John and Clair [sic] Balding who get their jollies in such disgusting ways. to sum up, they should not allowed to be married, they should go back to the closet," it said.
A previous post in February last year also states the best place for gay people is in the closet.
Another note on the wall under the headline 'Muslims and the threat they pose to our way of life' states: "Fact, we had most eradicated T.B from this country, then with the migration for Muslim country's its near epidemic proportions. But mustn't say anything, it might be considered racist."
A spokesman for UKIP said: "Dave Small has been suspended with immediate effect pending a disciplinary hearing to determine the final outcome." The spokesman said they did not know when the disciplinary hearing would be held.
If, as expected, Mr Small is booted out of the party it is not clear if he will be allowed to continue to sit as an independent councillor.
When the Standard pointed out the postings to Len Harris, acting chairman of the Redditch branch of UKIP, he said: "We as a party will not tolerate that kind of language and disciplinary action will be taken."
The Standard has been unable to contact Mr Small for comment.
Redditch Standard, 27 May 2014
---
See also "UKIP councillor Dave Small suspended by party over racism claims", BBC News, 27 May 2014
And "New UKIP councillor thinks Muslims bring disease", Islamophobia Watch, 24 May 2014
Update 2:  See "Expelled from UKIP, Dave Small declares 'I shall never apologise to the poofs and perverts and certainly not the foreigners'", Islamophobia Watch, 28 May 2014