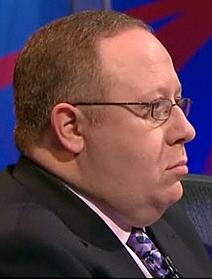 So Jewish Chronicle editor Stephen Pollard claims, in a comment piece in today's Daily Express.
The article is a predictable mish-mash drawn from Anthony Glees, author of the discredited scaremongering "study" When Students Turn to Terror, from the Centre for Social Cohesion's nonsense about a third of Muslim students believing that "killing in the name of religion was justified" and, last but not least, from the Quilliam Foundation's recent witch-hunt against the Green Lane Masjid in Birmingham.
Pollard concludes: "So when we read about Mr Abdulmutallab we should place him in this context. His is the name we now know. But the extremists are working to ensure that while he may have failed, others will succeed. And the authorities still – despite 9/11, despite the 2005 Tube bombings, despite other terrorist plots – refuse to root out extremism…. The extremists may be the enemy of Western civilisation but in our failure to take the threat seriously, we are our own worst enemy."
Given that, according to Pollard's analysis, mainstream mosques like the Green Lane Masjid are promoting terrorism and a third of Muslim students are potential killers, what else can this be but a call for a general crack-down on the Muslim community?
See also "Detroit terror attack: British university 'complicit' in radicalisation" in the Telegraph. This report relies on quotations from Glees and from Douglas Murray of the Centre for Social Cohesion, who accuses University College London of having "failed grotesquely to clamp down on extremism".
Murray is of course inclined to see extremism everywhere in the Muslim community. In a TV discussion programme that was not broadcast because of his libellous comments, he notoriously accused Salma Yaqoob of supporting terrorism and rioting.
Update:  See "UCL President speaks out against false insinuations of radicalisation", ENGAGE, 31 January 2009
Further update:  See Inayat Bunglawala's piece at Comment is Free. Responding the Telegraph article, he writes:
"Glees does not share with us what actual evidence, if any, he has that enables him to conclude that Umar Farouk Abdulmutallab was recruited by al-Qaida in London, but we'll pass over that for now. Of more immediate concern is his absurd demand that student Islamic societies give 'assurances that no radicalisation will be allowed' and that they should be disbanded unless they do. What on earth is 'radicalisation' supposed to mean in this context? TheTelegraph mentions that the Islamic society at University College London – of which Umar Farouk Abdulmutallab was president – organised a series of lectures in 2007 on the 'War on Terror'. Can you imagine that? Students organising lectures that are critical of US and UK foreign policy. Goodness, who would have thought it?"