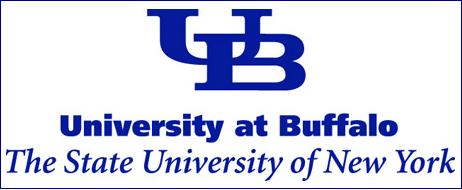 On Sunday, Nov. 13, a Muslim student named Thawab walked from the Center for the Arts to the parking lot and found two swastikas and a penis keyed into the sides of her car. She reported the incident to University Police and requested that the department alert the entire campus about the crime, but UPD chose not to.
This is the third hate crime that Thawab, a senior English and political science major who didn't want her full name revealed, has experienced while at UB. Two years ago, while she was passing out flyers in protest of speaker Effi Eitam, a student from the Hillel Office asked her, "Why don't you go blow yourself up?"
Thawab's car was also the target of hate crimes last semester. She repeatedly found the words "I will kill you" in the dust on her car.
Thawab reported each incident to UPD. None of them have been resolved, and they have all gone unreported to the UB community, according to Thawab. "I think UB is more concerned about having this good image of its population, so it just hides these things that happen, these hate crimes," Thawab said.
Thawab is a Syrian-American citizen who moved to the United States at a very young age. She attended Amherst Middle School and Williamsville North High School. The Spectrum's news reporters tried multiple times over the past week to obtain police reports from UPD regarding these incidents, but the reports were never received.
Thawab feels UB students should be made aware that there is racist activity on campus. She views the swastika as "a symbol of hate." She would have liked the UPD to send out a campus-wide alert.
Some students responded to the situation by asking, "You're not Jewish, why are you even upset?" according to Thawab. She thinks the swastika has come to encompass and represent any sort of discrimination. "It's not like a Jewish/Muslim thing," Thawab said. "It's just a racist thing at its core." She added that many from the Jewish community have supported her.
Thawab said that when she went to UPD to report the crime, the first thing the officer asked her was, "Were you parked correctly?" – implying someone may have keyed her car out of anger resulting from a poor parking job. But for Thawab, hate and racism are the only explanations for the keyed obscenities.
She thinks the perpetrator either saw her leave her vehicle wearing her Muslim headscarf, or was aware that her "itISapartheid.org" bumper sticker is an organization in support of the Palestinian cause.
Thawab doesn't believe the case is going to go much further, because UPD told her there was no security camera on her car. She doesn't think the police can do much to find the perpetrator, but what she really wants is for the UB community to be made aware.
Thawab was told by UPD that her car had about $250 worth of damage. She has spent the last week driving her father's car, because she was too embarrassed by her own. "I told the police they should report this as a hate crime," Thawab said. "Nothing was reported to the UB community; it was as if it never happened."