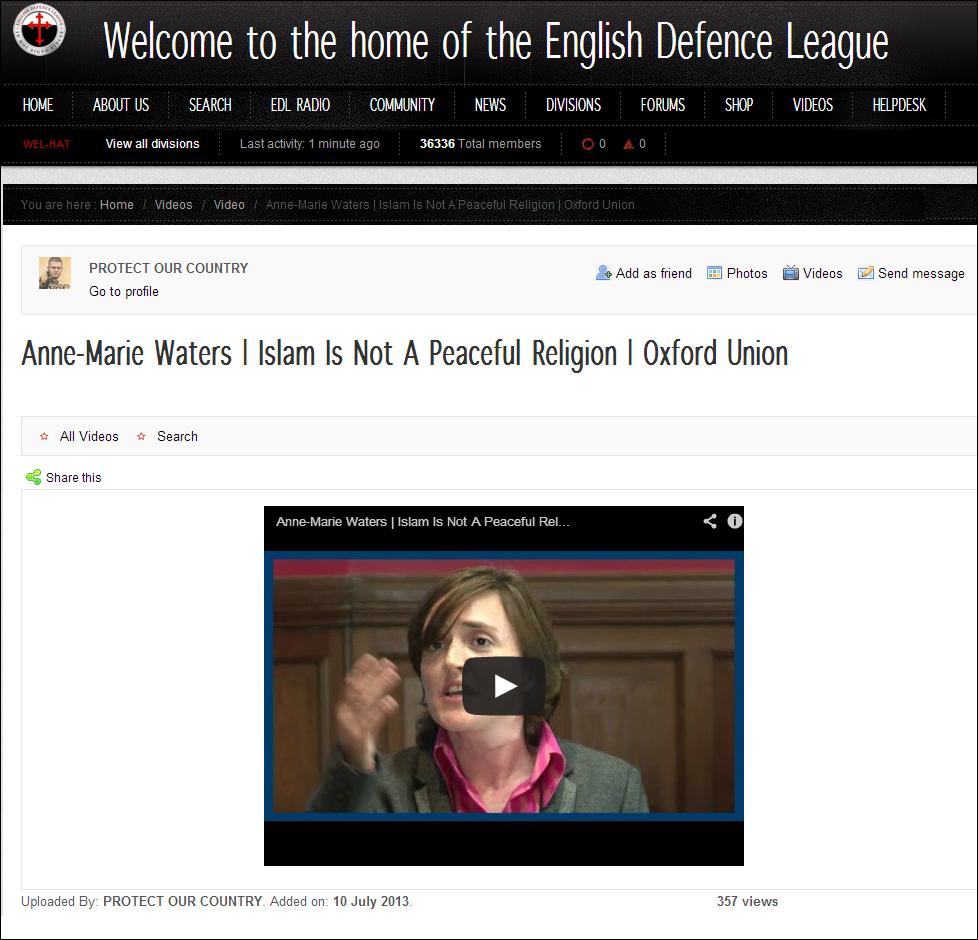 A university has been accused of censorship after scrapping the launch of a report into alleged Islamic extremism in schools and campuses across the UK.
The University of West London was criticised following the decision to cancel the event staged by Sharia Watch UK – set up to monitor the radicalisation of young British Muslims – on safety and procedural grounds. It follows claims in the past that universities have failed to crackdown on extremist speakers and turned a blind eye to gender segregation for religious reasons.
The report was due to be launched at one of West London's lecture theatres on Wednesday, detailing the number of speeches given by hard-line Islamists in schools, universities and even Scout groups.
The study highlights 15 individuals it claims hold extremist views who were permitted to give public lectures at more than 20 separate institutions over a six-month period.
On one occasion, a speaker once accused of anti-Semitism advertised a talk to university students held in a secondary school in Middlesbrough. In another case, a member of an organisation whose leadership has routinely expressed homophobic and anti-Semitic opinions gave "short workshops to both Muslim and non-Muslim Scout groups" in south London.
The launch – staged by the Lawyers' Secular Society – had been booked for a "number of weeks", it was claimed. But in an email sent on Monday, the university said the event had been cancelled because of safety concerns combined with the fact that the room had not been booked through the "approved channels".
The move prompted claims that the university was attempting to censor the report because of concerns it would upset Muslim students.
It follows a study last year that found universities were allowing speakers with a "history of extreme of intolerant views" to give talks, often to Islamic societies, with little intervention from academics.
But West London denied the claims.
In his email, Hugh Jones, interim university secretary, said the "meeting was not properly booked through the university's agreed procedures, giving us the opportunity to properly consider the issues involved in hosting the meeting".
A statement from the university added: "We also have a duty of care to ensure the safety and wellbeing of people on the campus. A considerable interest has been generated by the Sharia Watch meeting. This raises concerns that attendance will be considerably larger than has been allowed for; that stewarding arrangements will not be sufficient; and generally that we can safely host the meeting."
Anne Marie Waters, the group's spokesman, said: "The lecture theatre has been booked for weeks so it is absurd to suddenly object on the basis that we didn't book the room properly. The real reason is one of censorship which is deeply ironic given that we're criticising university censorship of any form of criticism of Islam."
Keith Porteous Wood, executive director of the National Secular Society, said: "Democracy is impossible without freedom of expression and it is unacceptable for it to be permitted in our universities where freedom of expression and thought should be even more precious. The Prime Minister spoke out against gender segregation in universities; I hope he will also do so against the suppression of freedom of expression.
"It is a sad irony that a report detailing abuses of freedom of expression is itself the subject of such abuse. Academics have allowed freedom of expression to be curtailed in our universities for 25 years. The Government must show that such abuses will no longer be tolerated."