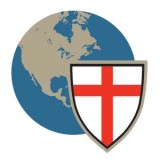 Delegates to the 2009 ACNA convocation in Bedford, Texas, last week were warned not to be lulled into complacency by the siren song dialogue with "moderate Islam." Canon Julian Dobbs, the canon missioner for the Convocation of Anglicans in North America (CANA) told the June 22-25 meeting that "so-called moderate Islam" was a myth.
The American variety of "moderate Islam" was "no more moderate than the militant Islam of Saudi Arabia or Indonesia," Canon Dobbs said. Quoting the founder of the Council on American Islamic Relations (CAIR), he explained that "Islam isn't in America to be equal to any other faith, but to become dominant. Don't be misled or misguided, the peace Islam offers is not the peace of sitting around the camp fire singing. Islam's peace is the implementation of Sharia Law and the global submission to Islamic ideology," he argued.
Canon Dobbs stated that in the West, a "resurgent Islam" sought to "infiltrate the Church and win the loyalty and trust of large numbers of churchgoers." Claiming the full backing of Archbishop Duncan of the ACNA, Canon Dobbs urged the delegates not to let "polite multi-faith conversations" become a substitute for the "proclamation of the historic Christian message." The opportunities for the evangelization of Muslims had never been greater he said.
Religious Intelligence, 6 July 2009