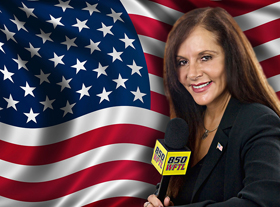 Bowing to complaints from angry customers, Publix has agreed to remove a free 2010 calendar from its stores that mentions the beginning of the Islamic new year but not the anniversary of Pearl Harbor.
The flap started when South Florida radio talk show host Joyce Kaufman complained on her WFTL 850-AM program earlier in the week that the calendar identifies Dec. 7 as the start of the Islamic new year. She told her listeners to let Publix know if they were offended. "Not Pearl Harbor Day. Instead Happy new year, Islam, or some such?" she said on air Thursday.
"We have great diversity in our customers and wanted to include as many of them as we could, which is why we included the Islamic new year along with Passover, Palm Sunday and a number of the national holidays of our customers," said Publix spokesman Shannon Patten. "Pearl Harbor Remembrance Day wasn't included because it's not a holiday." Memorial Day and Veterans Day are included. But because of the complaints, said Patten, the free calendar is no longer available in stores.
"Getting the calendar pulled is more about a cottage industry of Muslim bashers who seek every opportunity to demonize Islam than it is about Pearl Harbor Day," said Ibrahim Hooper, a spokesman for the Council on American-Islamic Relations in Washington, D.C. "Certainly, no one has an issue with including Pearl Harbor Day," said Hooper, "But that's not what this is about."
Kaufman objected because she didn't want World War II veterans "to be disappointed" and because she views Muslims as "an enemy who declared war on us," Kaufman told the St. Petersburg Times. Furthermore, she said, she thought it was inappropriate to have holidays for people from the Caribbean and Central and South America on the calendar. "Why pander to Islamics and people from Peru, Belize, Cuba and Haiti?" she said on the phone. "It's irrelevant in America."