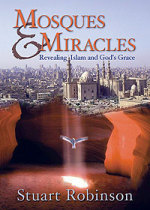 The controversial Christian conference on the "threat" of Islam has lost its Christchurch venue after sponsors expressed unease at the tone of the seminars. The move has drawn scorn from some Christians who see it as kowtowing to political correctness and "Muslim outrage".
The Mosques and Miracles conference was to be held at Spreydon Baptist church, but negative publicity surrounding the event had caused church management to reconsider. In March, Muslim leaders condemned Mosques and Miracles as "a conference of bigots" after the organiser, Murray Dillner, said Islam made a society "implode" and had a mind-set to "take over the world".
Spreydon Baptist senior pastor Murray Robertson said sponsor pressure had triggered the decision. "A number of the people who support our community work said they weren't comfortable with the position. Part of their brief is to not support groups that are intolerant. We had no control over the content of the conference and we felt we were taking a whole bunch of hits for something we had nothing to do with. Spreydon Baptist Church wishes to make it quite clear that we are not anti-Muslim in our attitudes."
A Christchurch minister, who declined to be named, said he felt the church leaders who made the decision had "wimped out". "Since when have Christians getting together in Christchurch to discuss world issues of religion and society been dictated to by Muslim outrage? I think it's very sad and a bit sinister."
Update:  See also coverage at Dhimmi Watch.