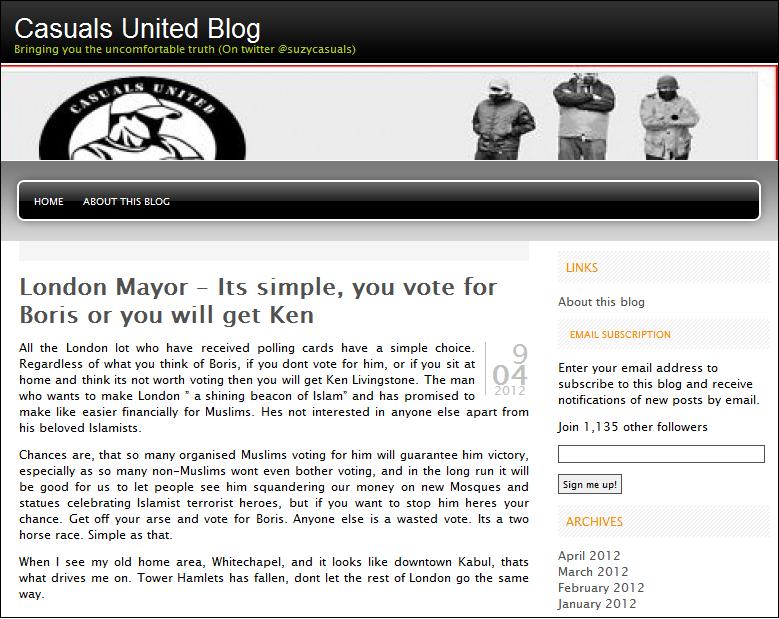 You may remember that in the 2008 London mayoral election the British National Party called for a second preference vote for Boris Johnson. The EDL's football hooligan section, Casuals United, has outdone the BNP by advocating a first preference for Johnson in this year's election. Their call has been endorsed by the EDL Jewish Division.
The "shining beacon of Islam" quote and the reference to promising financial support to Muslims are of course taken from a piece by Andrew Gilligan, which misrepresented a speech given by Ken Livingstone at the North London Central Mosque.
Gilligan's impact on the London mayoral election this year is far less than in 2008, when his witch-hunt of Ken's then equalities advisor Lee Jasper produced screaming headlines on Evening Standard billboards across London. These days most of his "journalism" has been relegated to a blog on the Telegraph's website. Still, Gilligan must be gratified to know that he still has some influence somewhere, even if it's among a gang of racist thugs.