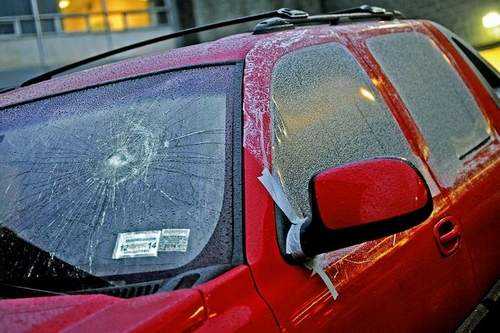 The Council on American-Islamic Relations on Wednesday called for the FBI to aid in the investigation of a vandalism incident involving a black Muslim man's vehicle in the city on Saturday.
Watertown resident Issa Alzouma's 2003 Chevrolet Avalanche had its windshield shattered, and the front- and back-seat windows on the driver's side smashed. A note left on the windshield contained several racist and anti-Islamic slurs. The note also called on him to quit his job as a security guard with Securitas Security Services at the Dulles State Office Building.
"The racial and religious slurs used in this act of violence clearly indicate a need to investigate a bias motive," said Sadyia Khalique, the director of operations for the organization's state chapter. "By adding its resources to the investigation of this case, the FBI will send a message that hate-motivated acts of anti-Muslim violence will not be tolerated."
Currently, Mr. Alzouma is on paid leave from his job while the police complete their investigation.
On Wednesday, Watertown Police Detective Sgt. Joseph R. Donoghue said the incident was still under investigation. He said he had not heard of any other state or federal agency becoming involved in the city department's review.
In an email to the Times on Wednesday afternoon, Paul Holstein, a media representative for the FBI in Albany, said "the FBI is aware of this incident and is available to assist if needed."
Watertown Daily Times, 12 December 2013
See also "Police investigate vandalism of Muslim man's car in Watertown as possible hate crime", Watertown Daily Times, 12 December 2013