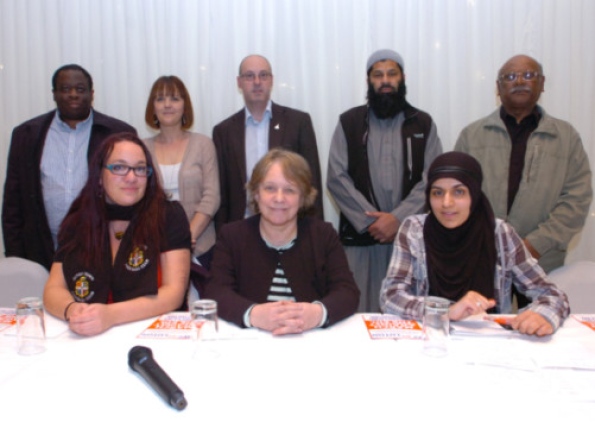 Speakers at a meeting last night called for people in Luton to come together and oppose the "Islamophobia" of the English Defence League, who are holding a protest rally in Luton on May 5.
The EDL have been told by Bedfordshire Police that they can hold their rally in Park Street, while coalition group "We Are Luton" are being allowed to protest in Wardown Park.
"We Are Luton" is made up of different groups, including trade unions, Unite Against Fascism (UAF), the Green Party and the Luton Council of Mosques.
A UAF-produced poster displayed at last night's meeting showed a picture of EDL leader Stephen Lennon, also known as Tommy Robinson, alongside a photo of Norwegian killer Anders Breivik, with the slogan, "Different Faces, Same Hatred".
Labour councillor Sian Timoney told the meeting: "Last time, people told the EDL, 'Sod off, we don't want you here.' That is the message we need to give them again this time. This town is proud of its diversity."