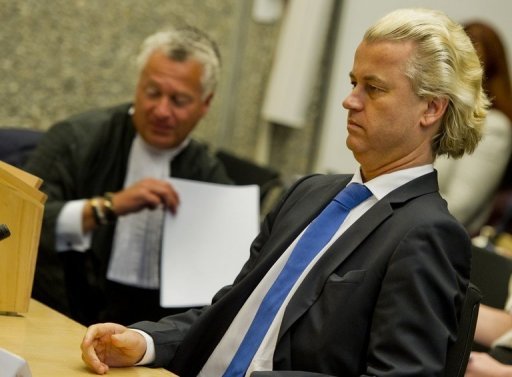 Dutch anti-Islam lawmaker Geert Wilders often "went far" in his criticism of the Muslim religion, but he never overstepped acceptable boundaries, his lawyer said in court Monday.
"He goes far, but he never goes too far," lawyer Bram Moszkowicz told the Amsterdam district court where the flamboyant politician faces hate speach charges. "He doesn't speak out because it's funny. He speaks out over the gravest danger facing our Western civilisation: an increased Islamisation," Moszkowicz told judges.
"Acts of terror have been committed… with the Koran in hand, in London, in Madrid," he added, referring bombings in the two capitals. "If there's a threat, Mr Wilders speaks out about it," said Moszkowicz in the trial, broadcast live on Dutch national television's website.