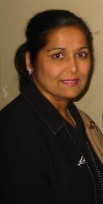 A barrister is aiming to become the country's first woman Muslim MP.
Yasmin Qureshi, 44, has been selected by the Labour Party to defend the "safe" Bolton South East seat at the next General Election. It will be vacant after the present MP, Brian Iddon, announced he would not stand at the next General Election following a 30-year political career. He has a majority of more than 11,000.
A huge vote swing would be needed to take the seat from Labour. If elected, Ms Qureshi, a Pakistani-born criminal lawyer who advises London mayor Ken Livingstone on human rights issues, would be the first woman Muslim MP in the Commons.
Ms Qureshi criticised legislation passed in France banning people from the wearing of religious symbols. She said: "I have publicly supported the right of women to wear veils or crosses or any religious symbols."